So your 12-year-old thinks it's okay for you to go to the grocery store and leave him home alone. Or your 10-year-old doesn't see a thing wrong with getting off the school bus, walking a block, and letting himself in the house to wait until you get home from work. How do you know when your pre-teens are ready to accept the challenges of staying home by themselves? And are you ready to let them?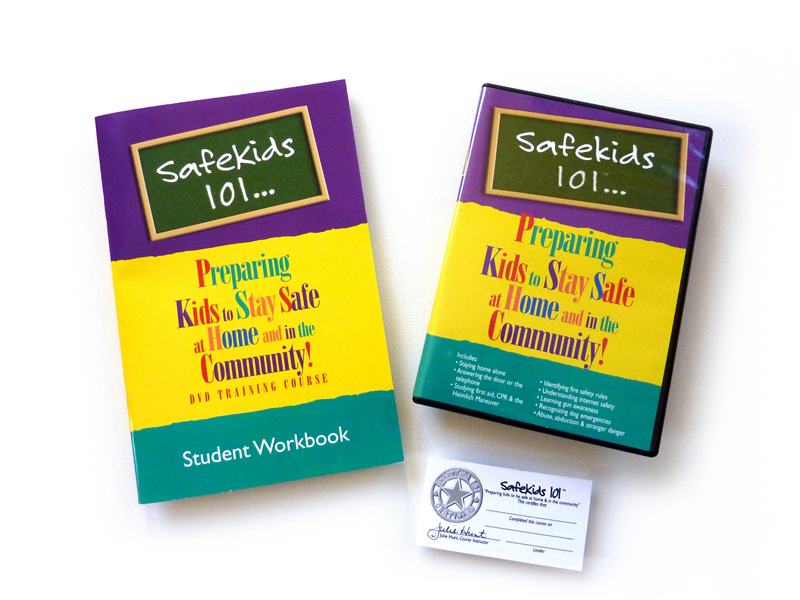 Yes, you can have peace of mind, knowing your children are safely prepared for emergency scenarios! Get your children trained with Safe Kids 101 and you BOTH will feel more confident about their safety at home and in the community.
This 90-minute DVD program opens up the lines of communication between you and your child so you'll have peace of mind — and so your child will have confidence in how to take care of himself when you're not around. I'll teach your children what all parents want to know about teaching important safety principles to kids — and the home alone DVD is broken into chapters so it's easy to work through smaller sections at a time.
Topics Include:
Responsibilities when staying home alone
How to decide whether to answer the door
Simple first aid — including cuts, burns, and even a demonstration of CPR and abdominal thrusts for choking victims
Identifying fire safety rules
Understanding safety in unfamiliar scenarios: around guns, online safety, and near aggressive dogs
Knowing the truth about abuse, abduction, and stranger danger
There's a lot to know about kids staying home alone, but when you and your child have an honest discussion about what they would do and how they would go about doing it, you'll know when they're ready. It's helpful to watch the DVD with your child and help them work through the workbook. Play a "what if" game with them, so you'll know how much they've listened to the program and learned.  Some ideas for questions are:
What if:
the doorbell rang?
the smoke detectors went off?
you cut your finger?
your friend asked you to come out and play?
the electricity went off?
Put your mind at ease and order Safe Kids 101 today. You'll be SO glad you did. Just click on the "buy it now" button to get started.