Does Your Family Know These 6 Stranger Danger Rules?
After a long (and I mean L-O-N-G) winter, could it be true? Is warmer weather really coming? It's true — Spring is near! After the happy dance is over, take a few minutes to teach your kids these stranger danger tips so they know how to stay safe — no matter who they encounter as they enjoy being outside on sunny spring days!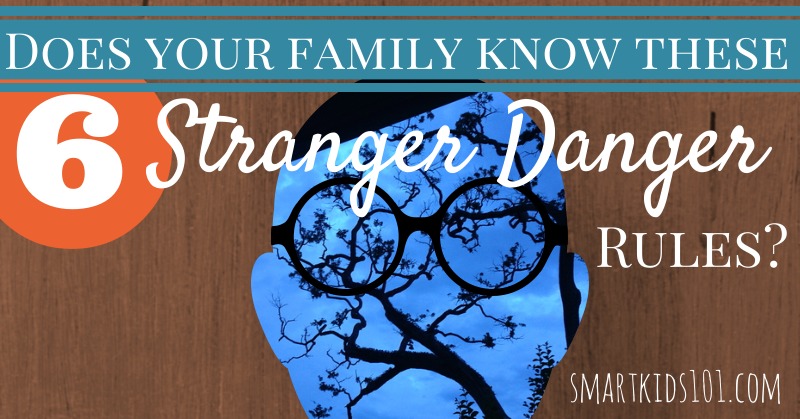 Stranger Danger Tips from Smart Kids 101
1. Who are really strangers?
Strangers are simply people you don't know. They can look normal, maybe even nice. But don't talk to strangers.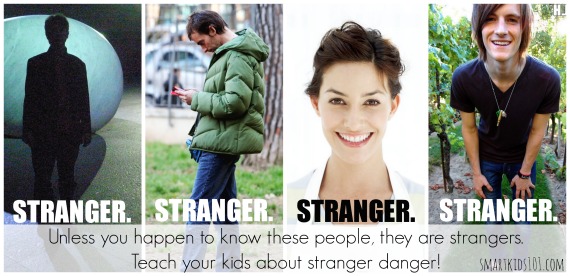 ---
2. What to do if a stranger tries to grab you
Stranger danger rules state that if someone tries to grab you, do these two things: scream and move quickly. Teach your kids how to make a big commotion: screaming with the 3 L's in mind — Low, Loud, and Long. Have them practice it… because it doesn't actually come as naturally as it would seem. Another good idea is to yell something that gets people's attention, like, "Help!" "Fire!" or "This is not my Dad (or Mom)!"
---
3. Talk to your kids about tricks strangers use
Most kids are naturally trusting of adults. That can be a good thing most of the time. But it may surprise them to realize that strangers don't need children to help with directions or finding a lost animal, for example.  A grown-up should ask another grown-up for help. Tell your child to ignore the request and to go inside a safe place if approached from a car or on foot by a stranger.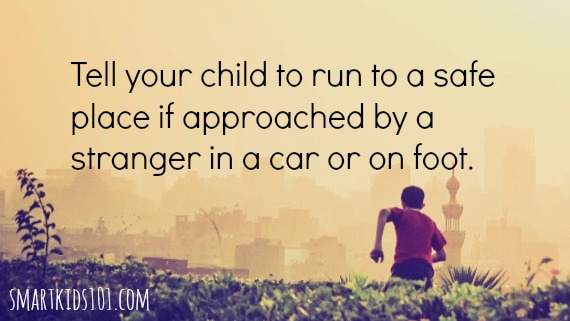 ---
4. What to do if you need to send someone to pick up your child
If you need to fetch your child, please send someone he knows. Tell him you will not send a stranger to get him, and explain the scare tactics someone could use to try to get a child to come with him. A stranger might say, "Your parents have sent me to get you. They're in trouble." This is a lie. (Learn more about this kind of stranger danger in our online e-Course, Safe Kids 101.)
---
5. Use the buddy system to combat stranger danger
The buddy system works! Ask your child to let you know if she plans to leave the yard, and insist that your child never go places by herself or play in the front yard alone. This can vary depending on where you live, your child's age, and what your family values are. By all means, take these into account when deciding what is right for your family.
---
6. What to do if you get separated in public
Instruct your child that if he is separated from you in public, he should find a safe person to help.  A "safe person" is a stranger you can typically trust, such as a mother with children, a store clerk in a uniform, or a police officer/security guard.
I played a game with my 3-year-old (who had a tendency to wander in stores) where I came up with scenarios and he would tell me whether that stranger was a safe person. He thought the game was fun, and I was confident he understood the concept.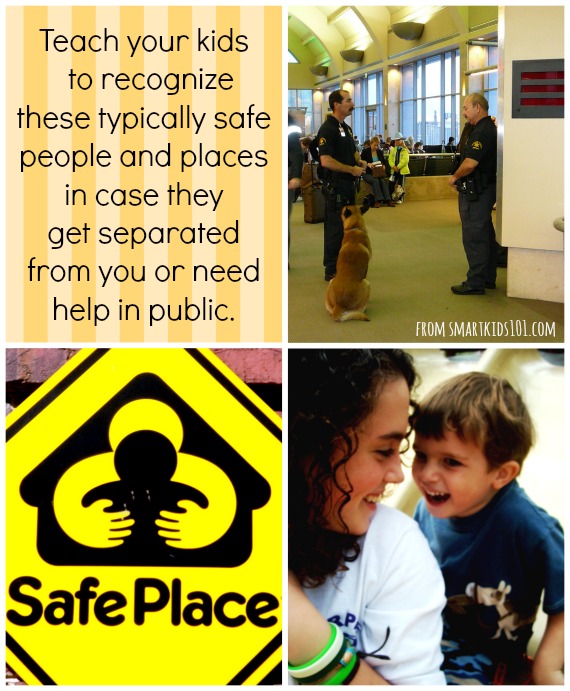 It's probably also a good idea to make sure your children know these things: full name, address, phone number, and how to reach you. Practice while you're waiting in your car or eating breakfast.
---
I thought stranger danger might be outdated, until this happened…
I gotta be honest. As I was writing this, I felt the topic of stranger danger was important, but I wondered if people really tried to lure children into their cars anymore. What kind of creep would actually do that? Didn't that just happen, like, 20 years ago? And then — I kid you not — as I was putting the finishing touches on this post, I got a text message neighborhood alert about a suspicious person who had reportedly tried to lure two girls into his car yesterday. In my safe neighborhood. And it lit a fire under my feet like never before. This stuff really happens, y'all.
We must teach our kids what to be aware of so they stay safe from strangers.
---
Don't think of this as a one-time conversation. By discussing these things ongoing with your children, you will help build the framework that will lead them to make good, safe decisions.
Should the unthinkable happen and your child goes missing, stay calm and conduct a thorough search of your yard and house. Check with your neighbors and child's friends. If you can't find your child still, call the police. There is NOT a waiting period to report a missing child.
Following these stranger danger tips can give you all a much more relaxing Spring Break. Stay safe out there, Smart Kids!
---
READ NEXT: 6 Easy Ways to Keep Your Kids Safe this Summer